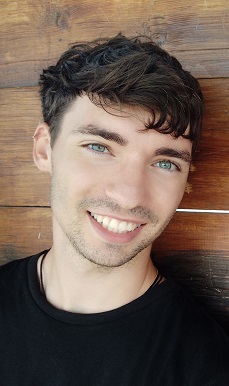 Department of Physics – Polifab
Politecnico di Milano
via G. Colombo 81, 20133 Milano
Office 0.59 (ufficio dottorandi)
Phone: +39 02 2399 9664
E-mail: alessandro1.novati@mail.polimi.it
Alessandro is a M. Sc. Student in Engineering Physics at Politecnico di Milano. In April 2019, he started his thesis work at PoliFab under the supervision of Dr. Christian Rinaldi. His research is focused on the growth and characterization of ferroelectric and Rashba semiconductors like Germanium Telluride and Tin Telluride for spintronics applications.